For Sale Southern California Shopping Center
Palmdale, CA 93550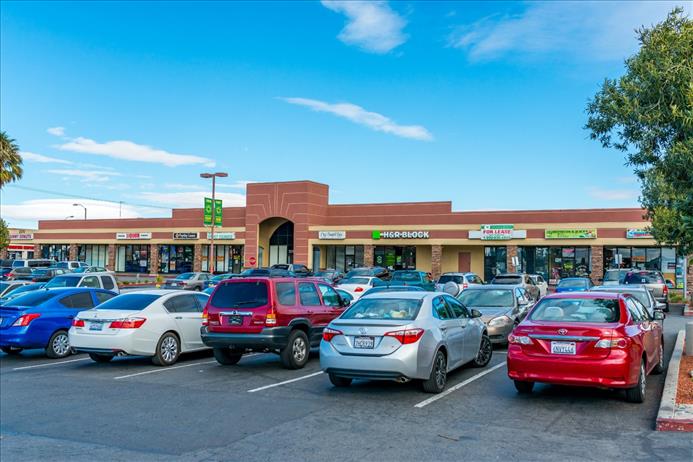 Investment Highlights

*Diversity of risk with over 30 tenants, including restaurants, stores, service and medical
*Major tenants include United States Post Office, Goodwill Thrift Store, Universal Fitness, and IHOP
*Shadow anchored by 99 Cents Only Store and Superior Grocers
*Nearly USD. 500,000 in major capital improvements and USD. 2,000,000 in tenant improvements past 3 years
*Tremendous upside through leasing vacant square footage
*Universal Fitness Club is on a new 30 year lease with annual 3.50% increases
* Recognized locally as the major center on Palmdale Boulevard East for dining and services
*Seven points of ingress and egress allow for a desirable flow of traffic
Ophir Management Services has been selected to exclusively market for sale the Towne Square Shopping Center, a 147,612 square foot multi-tenant shopping center located on a major commercial thoroughfare in Palmdale, California. The center is priced at a 7.8% Current Cap Rate with strong upside.

Towne Square Shopping Center sits on nearly 22 acres of land, including over five acres of raw, buildable land.

The population in a five mile radius of Towne Square is estimated at 137,301 (2014) and the average household income is USD. 65,457 (2014). Combined Traffic Counts along this busy stretch of Palmdale Boulevard and 20th Street exceed 76,000 vehicles per day.

Towne Square has a diversified mix of tenants including the United States Post Office, Goodwill, Universal Fitness, Aaron's Rent to Own, IHOP, Tokyo Steak, dentist, nail salon, insurance offices and more.

Towne Square is a truly exceptional investment providing the new Owner the rare opportunity to acquire a beautifully renovated and well-managed shopping center at a high CAP rate, with vacant square footage to lease for additional cash flow.



Ophir Management Services, Inc.
6345 Balboa
Suite 358
Encino, CA 91316


Eric Treibatch
President / Broker
818-708-0888 x123
eric@ophirmgt.com

Edward Chapman
Director Acquisitions & Dispositions
818-708-0888 ext 128
edward@ophirmgt.com