WALMART SHADOW ANCHOR RETAIL STRIP CENTER- HUEYTOWN,AL
Hueytown, AL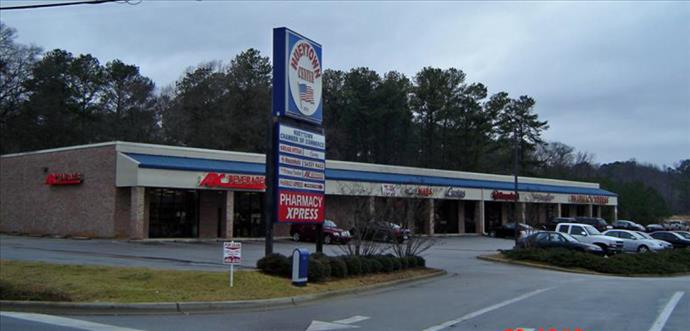 Investment Highlights

9% CAP; 13,000 sf
Fully Stable Cash Flow Investment Property
Property is currently 100% occupied
Located Directly on Dominant Retail Corridor
225,000 sq/ft Super Wal-Mart opened in 2009
Directly Across from Publix Center
Below Market Rents
Long Term Tenants and Ownership
The subject property is a fully occupied 13,000 sf +/- rentable square foot shopping center strategically located along the dominant retail corridor on Allison Bonnett Drive Hueytown, AL. The property sits on a 1.43 acre parcel adjacent to a 225,000+ SF Walmart Super Center which opened in 2009. Directly across from the site on Allison Bonnett parkway is a Publix Anchored shopping center which opened in 2006. The subject property was originally developed in 2001 to accommodate the areas growing retail demands.
The Property is currently 100% occupied with 7 Tenants.
Other well-known retail stores in proximity include: Walgreens, Walmart, Publix Anchored Center, Autozone, CVS, AT&T.

MDS Group, Ltd
244 Saw Mill River Road
Po Box 146
Hawthorne, NY 10532


Michael Subin
President
(914) 420-1779
msubin@donedealgroup.com