For Sale Southern California Shopping Center
Montclair, CA 91763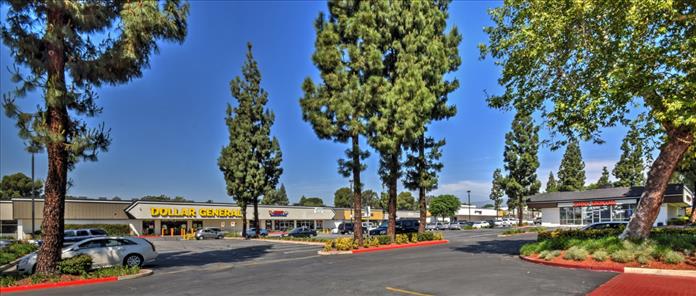 Investment Highlights

82% Occupancy Value Add Investment Opportunity
Two Signalized Intersections
48,000 Cars Per Day
Easy Access to Interstate 10
Burger King & Yum Yum Donuts in space for over 30 years
Four Separate Parcels
Future Drive-Thru Pad Opportunity
Right to Terminate 24 Hour Fitness for Anchor Tenant
Ophir Management Services has been selected to exclusively market for sale the Montclair Town Center, a 96,612 square foot multi-tenant shopping center located on a major thoroughfare in Montclair, California. With ideal demographics and density, Montclair Town Center sits on approximately 10 acres of land.

Montclair Town Center presents the new Owner the opportunity to purchase a cash-flowing investment with significant upside through leasing vacant space (18%).

Major Tenants include 24 Hour Fitness, Dollar General, Burger King, Bank of America and Yum Yum Donuts.

Landlord has negotiated a right to terminate for 24 Hour Fitness, allowing for a new owner to market the anchor space to grocers while collecting rent from the current tenant.

Included in the sale is the opportunity to assume an interest only loan not due until 2024. This loan increases cash-flow and allows the new owner to retain capital for capital Improvements.

Ophir Management Services, Inc.
6345 Balboa
Suite 358
Encino, CA 91316


Eric Treibatch
President / Broker
818-708-0888 x123
eric@ophirmgt.com

Edward Chapman
Director Acquisitions & Dispositions
818-708-0888 ext 128
edward@ophirmgt.com